In our edging plant we manufacture many standard products, chimney hoods and covers, window sills, eaves, ridge, verge and standing seam sheets. Of course, we also manufacture individual solutions from many different sheets – tailored to your needs.
We use zinc, copper, aluminium and steel sheets in many different colours, stainless steel sheets, perforated sheets and foil sheets. We can cut and fold steel up to 2.00 mm, stainless steel up to 1.50 mm and aluminium up to 4.00 mm thick.
You can choose between powder coating and anodising for all edging parts and wall covers, also with welded corners.
All our production processes are carried out using the latest CNC technology.
Of course, we can also supply other building materials on request, such as trapezoidal sheets, sandwich elements and light panels with the associated fixing materials.
---
Our products
Folded sheets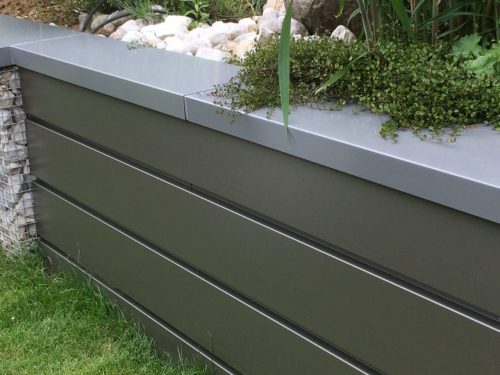 We produce edge plates up to a length of 3 m. All edging work is individually made to measure and can be powder-coated or anodised in various RAL colours. On request we can deliver edgebands up to 7 m long.
---
Chimney hoods and covers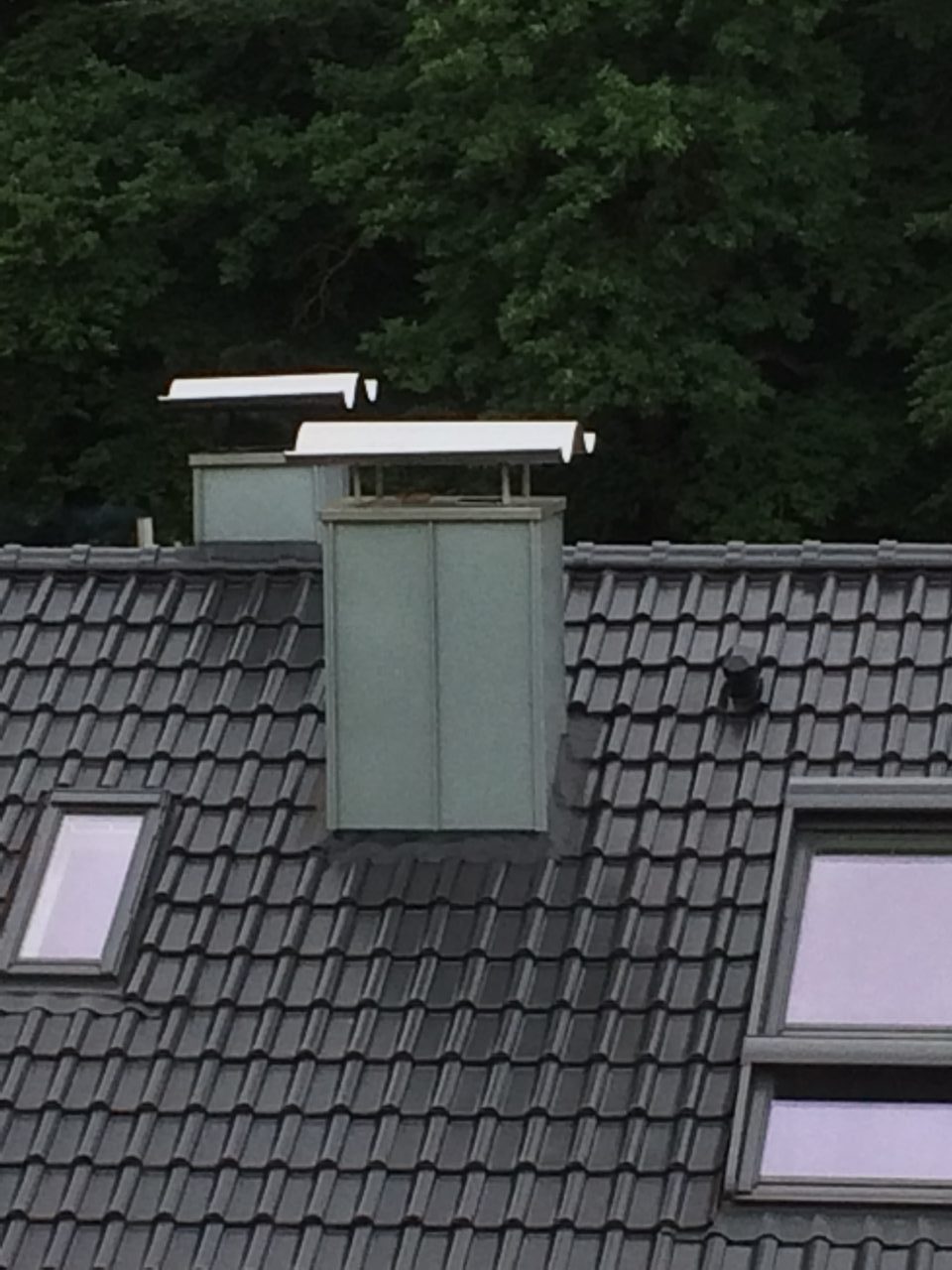 Chimney hoods are the figurehead on a beautiful roof. The best optical version is developed and manufactured to match the shape and size of the chimney.
---
Window sills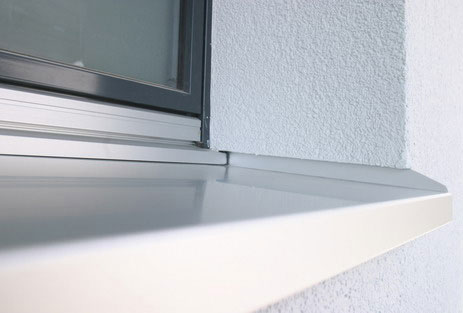 We have aluminium window sills in thickness 1.5 mm as standard in Alu Natur E6/EV one anodised, RAL 9016, RAL 8077, RAL 9005, RAL 7016 da. Other colours can be ordered. Of course, we also have the matching clinker and plaster end pieces, anti-drumming cardboard and window connection profiles in white and black.
---
Standing seam plates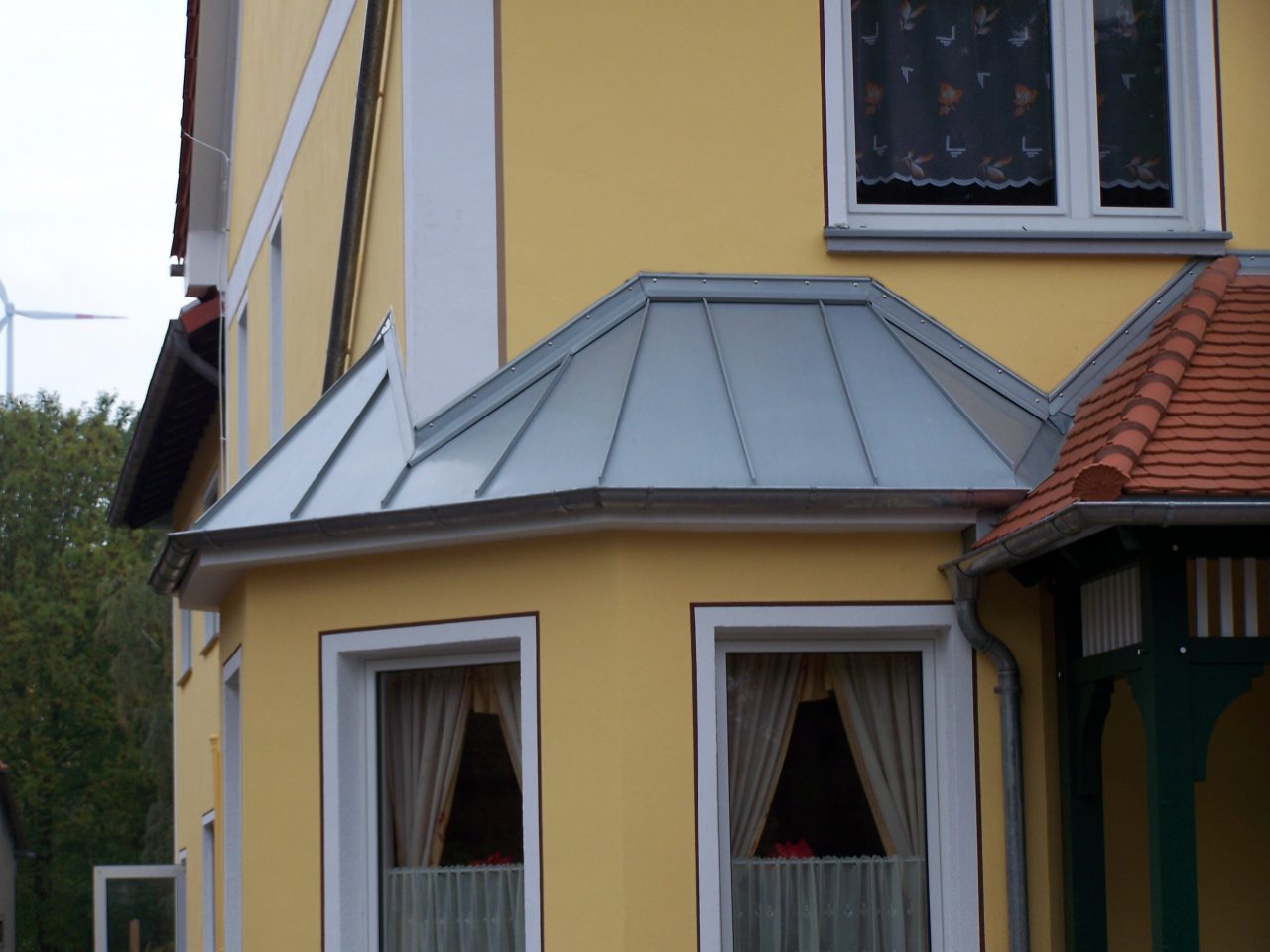 Sharing sheets for your roof and facade cladding in double standing seam. The name indicates the type of connection between adjacent panels. We manufacture individual standing seam coulters in fixed lengths to order. We offer standing seams in copper, aluminium, zinc and pre-weathered zinc.
---
Building profiles/ sandwich elements/ trapezoidal sheet metal/ light panels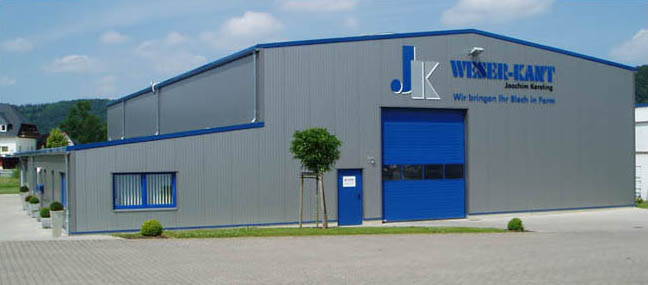 Trapezoidal sheets, sandwich elements and light panels can be supplied to order up to 14 m in length. On request with the appropriate fixing materials.
---
Welding and soldering work

We carry out MIG/MAG and WIG welding work to order.